Planning Committee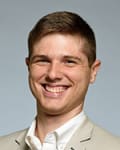 Chair
Hunter Jackson Smith, MD, MPH, MBE

Dr. Hunter Jackson Smith is a Major in the U.S. Army Medical Corps and the Focus Area Lead for Antimicrobial Resistance, STI, and Enteric Infections at the Department of Defense (DoD) Global Emerging Infections Surveillance Branch in Silver Spring, MD. In this capacity, he oversees the DoD's disease surveillance efforts across the globe in these pathogen domains.
Dr. Smith is an Assistant Professor for the Uniformed Services University in the Department of Preventive Medicine and Biostatistics where he teaches preventive medicine, epidemiology, and emerging infectious disease topics. He is an Adjunct Assistant Professor at the Johns Hopkins Berman Institute of Bioethics where he teaches bioethics. He also serves as a subject matter expert for the DoD Medical Ethics Center.
Dr. Smith serves on the Board of Governors of the American Journal of Preventive Medicine and on the Editorial Board of the American Journal of Preventive Medicine Focus. He is an enthusiastic volunteer on several of the College's leadership committees.
Dr. Smith is board certified in General Preventive Medicine and Public Health GPM/PH. He graduated from Tulane University with a BA in Philosophy and Religious Studies. He then returned to New Orleans to earn his MD and MPH in Epidemiology from Tulane University. Dr. Smith completed his intern year at Tripler Army Medical Center in Honolulu, Hawaii, where he met his lovely wife, Joy. He went on to complete his residency training in GPM/PH at the Uniformed Services University, during which time he earned an MBE from the Johns Hopkins Berman Institute of Bioethics.
His bioethics research interests include the intersection of epidemiology and bioethics, military bioethics, emerging infectious diseases, social determinants of health, and obesity.
---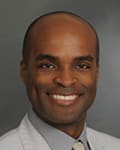 Vice Chair
Yuri Jadotte, MD, PhD, MPH, FACPM

Dr. Yuri T. Jadotte is an Assistant Professor and Associate Program Director of the Preventive Medicine (PM) residency at Stony Brook University (SBU). A board-certified PM physician dually trained as a social scientist, Dr. Jadotte's research centers on health equity, interprofessional collaboration, cancer prevention, and evidence synthesis methodology. He has served as principal investigator for an R03 methods research study on developing novel meta-analytic methods to measure the impact of having multiple chronic conditions on health outcomes and is co-investigator for a 5-year Health Resources and Services Administration training grant awarded to the PM residency program at Stony Brook. He is the Founding Editor-in-Chief of AJPM Focus, the official open access journal of the American College of Preventive Medicine and the Association for Prevention Teaching and Research, and an ex officio member of the governing board of the American Journal of Preventive Medicine. He practices clinical preventive medicine in the SBU Hospital Employee Health and Wellness Service, co-directs the SBU Tele-Preventive Medicine Service, and heads the Generalist concentration in the SBU Master of Public Health program. His long-term professional goal is to continue working in academic Preventive Medicine and advance population health through research, teaching, clinical practice and policymaking.

Track Chairs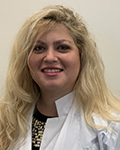 Jennifer Chevinsky MD, MPH, FACPM – Community and Population Health
Dr. Jennifer Chevinsky is a double-boarded Preventive Medicine and Lifestyle Medicine physician serving as Deputy Public Health Officer for Riverside County Public Health, an Assistant Professor for Loma Linda University's Department of Preventive Medicine and School of Public Health, an Editor for the American Journal of Preventive Medicine Focus, and a member of the AAMC Multidisciplinary Advisory Committee for Building Confidence in Vaccines. In Riverside County, Dr. Chevinsky oversees the Division of Infectious Disease, Community Health Planning, and Health Equity as well as the Undergraduate and Graduate Medical Student Training Programs.
She also serves as the Medical Advisor for the local COVID-19 and MPOX emergency responses. Clinically, she serves as the TB controller, treating patients with tuberculosis throughout the county. Prior to Riverside County, she worked for CDC as an Epidemic Intelligence Service Officer where she participated in multiple deployments for the COVID-19 pandemic and was the lead author for CDC's interim guidance on post-COVID conditions, also known as long COVID. She completed her undergraduate medical education at University of South Florida Morsani College of Medicine, internship at Lehigh Valley Health Network, and specialty residency training in Preventive Medicine as well as Master's degree in Public Health at Loma Linda University.
---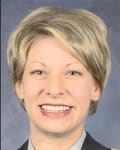 Michele Soltis, MD, MPH, FACPM – Innovations in Preventive Medicine
COL Michele Soltis currently serves as the Chief Consultant to The Army Surgeon General in Falls Church, Virginia. As an Army preventive medicine physician, she has had the privilege to serve as the Director of the Public Health Directorate in the Office of The Army Surgeon General, as the Director of the Public Health Residency Program at Madigan Army Medical Center in Tacoma, Washington and as a Preventive Medicine Officer with the 10th Mountain Division in support of Operation Enduring Freedom. COL Soltis earned her Doctor of Medicine degree from the Pennsylvania State University College of Medicine and her Master's of Public Health degree from the University of Washington School of Public Health. She currently resides in Northern Virginia with her husband and nine-year-old son.
---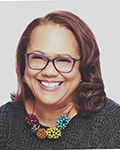 Sherry Mills, MD, MPH – Clinical Preventive Medicine
Dr. Sherry Mills received her undergraduate degree in human biology from Brown University. She matriculated at the University of Cincinnati College of Medicine and completed a Preventive Medicine Residency and a Master's degree in Public Health in epidemiology at the Johns Hopkins University, School of Hygiene and Public Health. She completed post graduate training as an Epidemic Intelligence Service (EIS) Officer at the Centers for Disease Control and Prevention. There at the Office on Smoking and Health, she began her career as a medical epidemiologist. In 1991, Dr. Mills joined the National Cancer Institute in the now Division of Cancer Control and Population Sciences where she held several extramural program leadership roles. In 2000, Dr. Mills left federal service and joined Abt Associates, a Cambridge-based consulting firm, as the Managing Vice President for Public Health Applications and Research. In 2005, Dr. Mills rejoined the NIH in the Office of Extramural Research (OER) as the senior advisor to the Deputy Director of OER. In 2009 she was named Director, Office of Extramural Programs (OEP) in OER. Dr. Mills also served as the acting director, Division of Loan Prepayment, OER. Dr. Mills has been recognized with many awards both within government and the private sector for her outstanding contributions to public health interventions, public health policy, mentorship and outreach.
---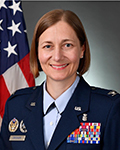 Elizabeth Erickson, MD, MPH – Global Health
Lt Col Erickson is the Director of Center Operations at the Uniformed Services University of the Health Sciences (USU) Center for Global Health Engagement (CGHE). Lt Col Erickson received her commission through the Health Professionals Scholarship Program in 1999. She attended the University of Minnesota Medical School and Family Medicine residency training at David Grant Medical Center at Travis Air Force Base, California, serving as Chief Resident 2005-2006. Subsequent assignments included overseas assignments in Turkey and Germany, as well as serving as Senior Medical Officer and Chief of Women's Affairs on Provincial Reconstruction Team Zabul, Afghanistan in 2009-2010. Extensive past global health work in Asia and Africa prior to and during military service contributed to the achievement of the Air Force International Health Specialist (IHS) Special Experience Identifier and assignment to the 13th Air Force / Pacific Air Forces (PACAF) IHS team in 2011. From October 2012 to July 2013, she was the first medical officer to serve on the PACAF Commander's Action Group as the Strategic Affairs Officer. In July 2013 she became the first Air Force IHS assigned to the US Pacific Command (USPACOM) Surgeon's Office (J07). From 2013 to 2016 she served as the Chief of Strategic Health Engagement Operations, conducting strategic planning for USPACOM Health Theater Security Cooperation throughout the Indo-Asia-Pacific region. In this role, she coordinated health engagements of subordinate components and direct reporting units and coordinated with numerous agencies within the Department of Defense and the US Government interagency as well as multiple nations in the Indo-Asia-Pacific region. From 2016 to 2018, she completed residency training in General Preventive Medicine at USU, earning a Master's of Public Health degree with a Global Health concentration.

Michael Jann, MD, MPH - Vice Chair | Global Health
EVENT INFORMATION
April 18-21, 2024
Washington, D.C.